On Mexican Time,Tony Cohan
A great read by a couple learning to understand Mexican culture as they settle into a new life in San Miguel de Allende.
Seasons of My Heart, Susana Trilling
Susan Trilling runs a popular cooking school in Oaxaca, and is one of the city's most beloved chefs.  This book is a great companion to a trip to Oaxaca–you will return wanting to recreate all the flavors of the region.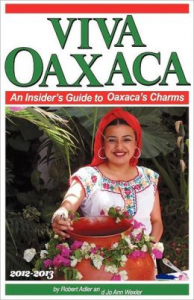 Vive Oaxaca, Robert Adler and Jo Ann Wexler
I found this little insiders guide really useful as a supplement to my Lonely Planet.  It provided valuable insight and resources from people who have spent extended periods of time there.
Mexicasa: the Enchanting Inns and Haciendas of Mexico
, Melba Levick and Gina Hyams.
Whenever I'm in Mexico I am constantly looking for ways to capture the amazing colors and foliage that greets me everywhere.  Once in a while I will take a photo that will catch a doorway in the right light, or a small piece of art will come home with me as a reminder.  This book lets me relive some of the glorious visuals of Mexico. It captures some gorgeous rooms and gardens, courtyards, tiled splendor, art, and fantastic vistas.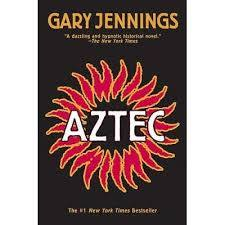 Aztec, Gary Jennings
This work of historical fiction is highly recommended for anyone interested in the pre-hispanic history of Mexico. It is a hefty book (753 pages) so unless you read it on a Kindle, you may want to finish it before you travel.