Spanish Study and Mexican Culture
San Cristobal de las Casas

Mexico City
June 30 – July 20, 2016
This trip will include 2 weeks of Spanish study, learning about Mayan culture, food, art, and history. We will get to know some locals and have plenty of time to soak up the rich Mexican culture while practicing our Spanish. The final 3 days will be spent in Mexico City.
This trip is open to current 6-8th graders (ages 12-14). For more details click HERE.
Itinerary
June 30: Travel from Boston to Mexico City.
July 1: Fly from Mexico City to Tuxtla Gutierrez, take 1 hour bus to San Cristobal where we will settle into our guest house and take a look around the city.
July 2: Walking tour of the city, visit the markets and enjoy time in the central square.
July 3: Day trip to Canyon of Sumidero.
July 4-8: Spanish classes, 9:00 a.m. to noon, afternoon activities (cooking class, intercambio (language exchange with local kids), sightseeing, museums, markets, etc.).
July 9: Day trip to coffee planation. 

July 10: Trip to Mayan villages outside of San Cristobal to learn about the culture and traditions of village life.
July 11-15: Spanish classes, 9:00 to noon, afternoon activities (see above).
July 16: fly to Mexico City, evening talk on the history and art of Mexico City to prepare us for our visit to Frida Kahlo museum and murals of Diego Riviera and David Alfaro Siqueiros.
July 17: Frida Kahlo museum, lunch and market in Coyoacan, afternoon visit to Museum of Anthropology with UNAM professor Rafael Perez y Perez.
July 18: Take a tour of the historic center with Angeles Gonzales Gamio, historian and host of local television show chronicling the history of Mexico City. Lunch in the famous Sanborns in the House of Tiles in the historic center. Stop in at the Palacio de Bellas Artes to see the murals.
July 19: We will celebrate our final day in Mexico with a feast on a riverboat on the ancient Aztec canals of Xochimilco, where we will enjoy this very Mexican tradition accompanied by mariachi bands and local families.
July 20: Fly home.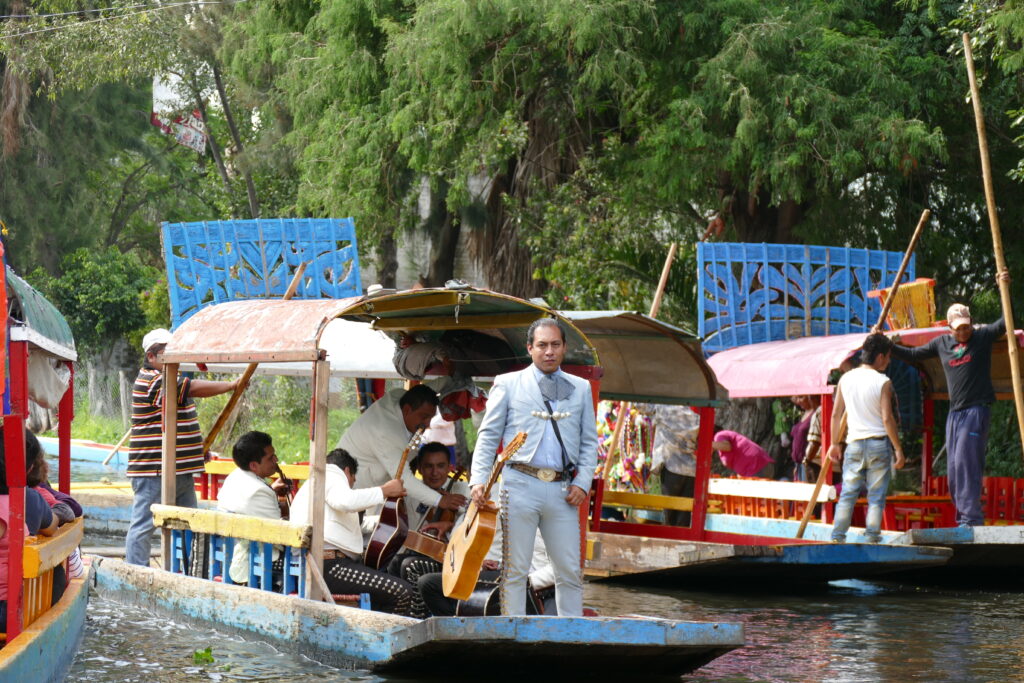 Email Us for more information.